Mental Health and Wellbeing
At Webheath Primary School we:
help children to understand their emotions and feelings better

help children feel comfortable sharing any concerns or worries

help children socially to form and maintain relationships

promote self-esteem and ensure children know that they count

encourage children to be confident

help children to develop emotional resilience and to manage setbacks
We promote a healthy environment through:
Promoting our school values and encouraging a sense of belonging

Promoting pupil voice and opportunities to participate in decision-making

Celebrating academic and non-academic achievements in our weekly High Fliers Assemblies

Providing opportunities to develop a sense of worth through taking responsibility for themselves and others

Providing opportunities to reflect

Access to appropriate support that meets their needs.
There are some common life events that may affect you or your child's Mental Wellbeing:
Loss or bereavement.

Loneliness.

Relationship problems.

Issues at school.

Worries about money.
What can your child can do in school to gain Mental Wellbeing?
Be open and talk about your feelings with your friends.

Associate yourself with positive people.

Join an afterschool club.

Speak to a member of staff.

Tell the Safeguarding and Wellbeing Team.

Get physically active (a Health body and mind are closely linked).
Our School Ethos on Mental Health and Wellbeing
At Webheath Academy Primary School, we aim to promote the positive mental health and wellbeing for our whole school community (children, staff, parents and carers), and recognise how important mental health and emotional wellbeing is to our lives in just the same way as physical health. We recognise that children's mental health is a crucial factor in their overall wellbeing and can affect their learning and achievement. We know that everyone experiences life challenges that can make us vulnerable and at times, anyone may need additional emotional support. We take the view that positive mental health is everybody's business and that we all have a role to play.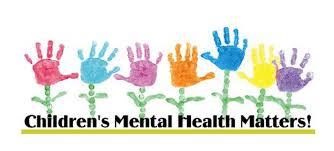 The Department for Education (DfE) recognises that "in order to help their children succeed; schools have a role to play in supporting them to be resilient and mentally healthy". Our role in school is to ensure that our children learn about what they can do to maintain positive mental health, what affects their mental health, how they can reduce the stigma surrounding mental health issues and where they can go if they need help and support. We also have a role to ensure that children are able to manage times of change and stress, and that they are supported to reach their potential or access help when they need it.
Everyone deserves to feel good and there are steps you or your child can take to maintain and improve your Mental Wellbeing:
Build positive relationships.

Take time for yourself.

Look after your mental health.

Look after your physical health.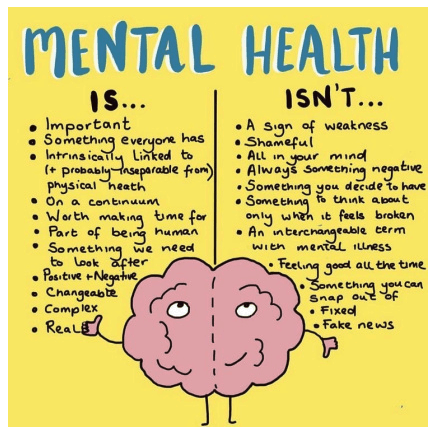 Young Minds
Place2Be
Place2Be is a children's mental health charity with over 25 years' experience working with pupils, families and staff in UK schools.
MIND
Mental Health First Aider
Mental Health First Aider
Mental Health First Aider
What to do if you have concerns.
If you are worried about you or your child's mental health you can access the Place to Be website for practical advice (please follow the link below).
Place2Be: Parenting Smart: Articles
If you are still concerned, please talk to your GP or seek advice in confidence from a member of school staff.
We are lucky to have three members of staff who are trained children's Mental Health First Aiders (as shown above) who can be contacted, in confidence, via the school office email address. If necessary, we can make a referral to CAHMS (Children and Adults Mental Health Services).